Product LifeCycle Management
Odoo

PLM
integrates CAD Packages into Odoo,
extending product revision and B.o.M.
This is not just an odoo module... it's a full PLM with a great value !
This application enables a group of people to intelligently and efficiently manage 3D Models and 2D Drawings , directly from CAD editors. It helps to share 2D documents using PDF embedded.
You can easily put your engineering models and drawings into Odoo . It helps to work on Concurrent Engineering managing access policies on documents. Moreover, it adds many reports and views on Bill of Materials and its related reports.
Do you want to get more tecnhical information about Odoo PLM ?
Easily click HERE or contact us
Do you want to try Odoo PLM ? Try
Do you want to be one of the
people who experienced Odoo PLM ? Download the client
Easy & Powerfull INTERFACE
specific interface, studied for the users' needs
Web Document Search view
Thanks to the power of odoo, we are able to create attractive interfaces,
that allows our customers to experience great value and quality!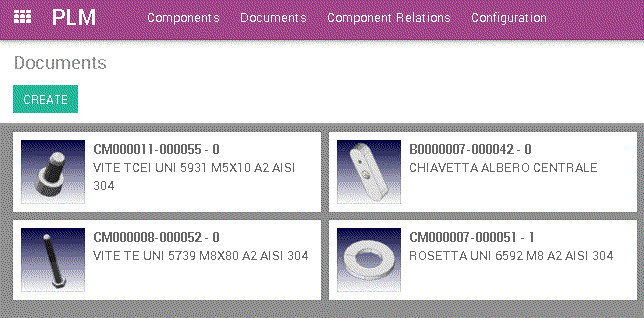 New Advanced Search view
CAD
Improved usability and feature..
Now it's possible to control the check-ou document from this view so you can see the preview of it and open with a signle double click

With a double click you can also open a attached document .

Lay-out improved for maximun usability experience.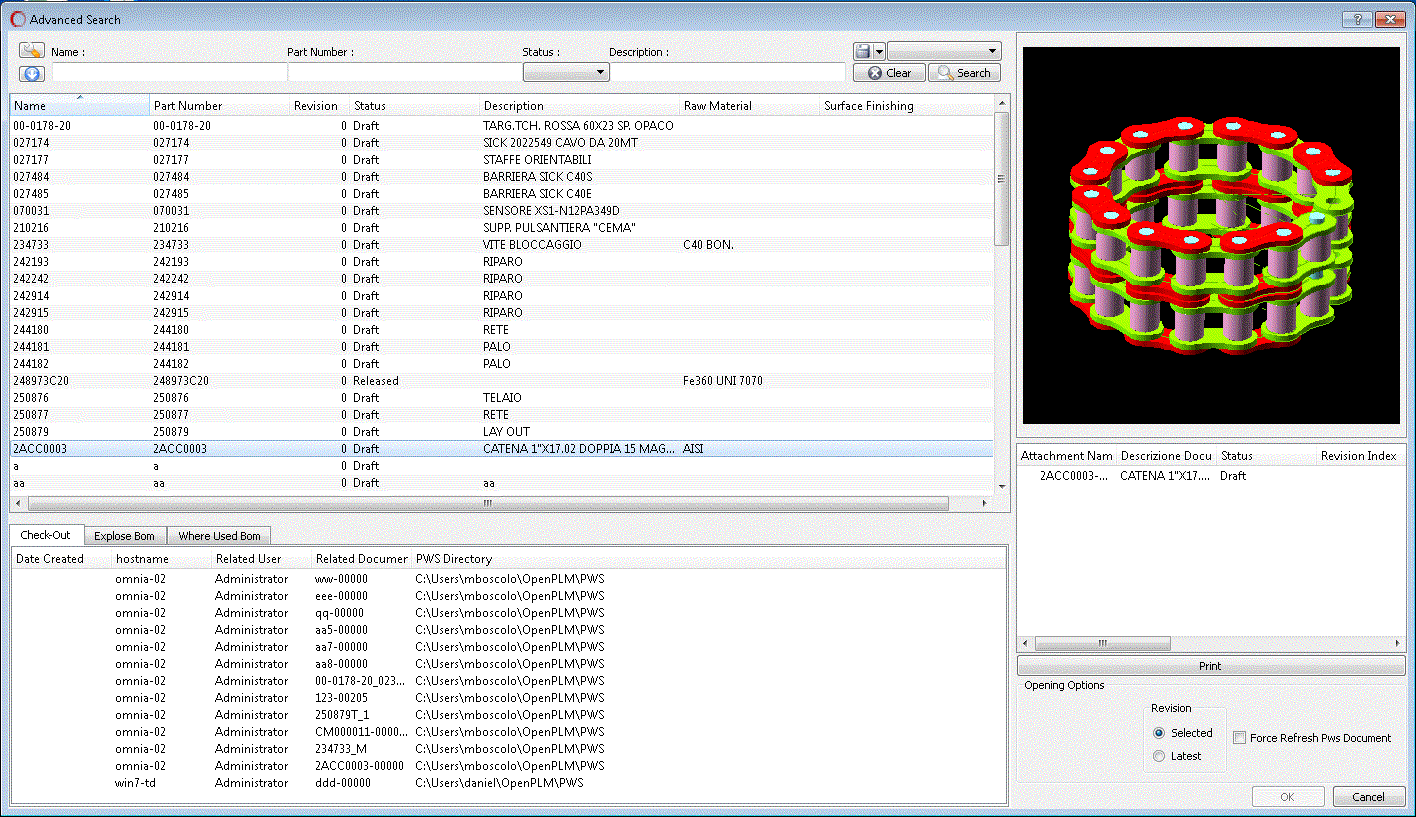 Connect Your cad to odoo. Easily.
Odoo Plm is integrated with the most common commercial cad platform like SolidWorks, SolidEdge, Inventor, Autocad and Thinkdesign..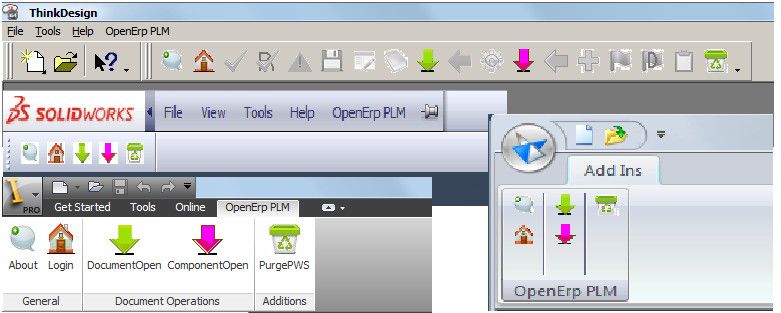 New Integration will came soon.. next one will be FreeCad....
With the cad connector you can save drawings, parts, BOM directely from cad application to odoo, in just one click....
enjoy the odoo fastnes into your cad application.. let odoo drive your enginnering department.
---
Odoo

Plm In action !!
it's More than what you think !!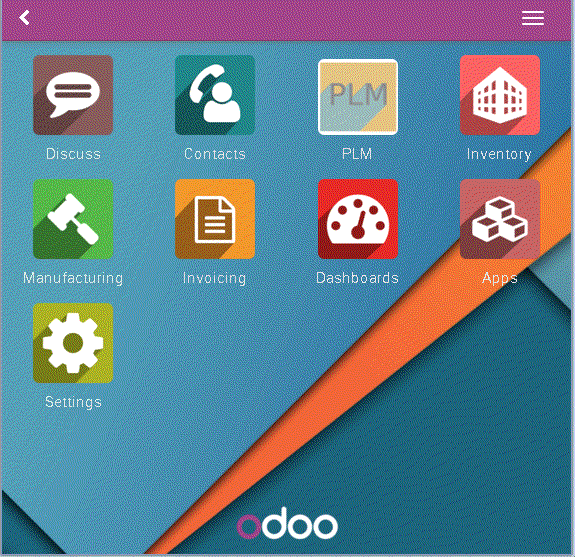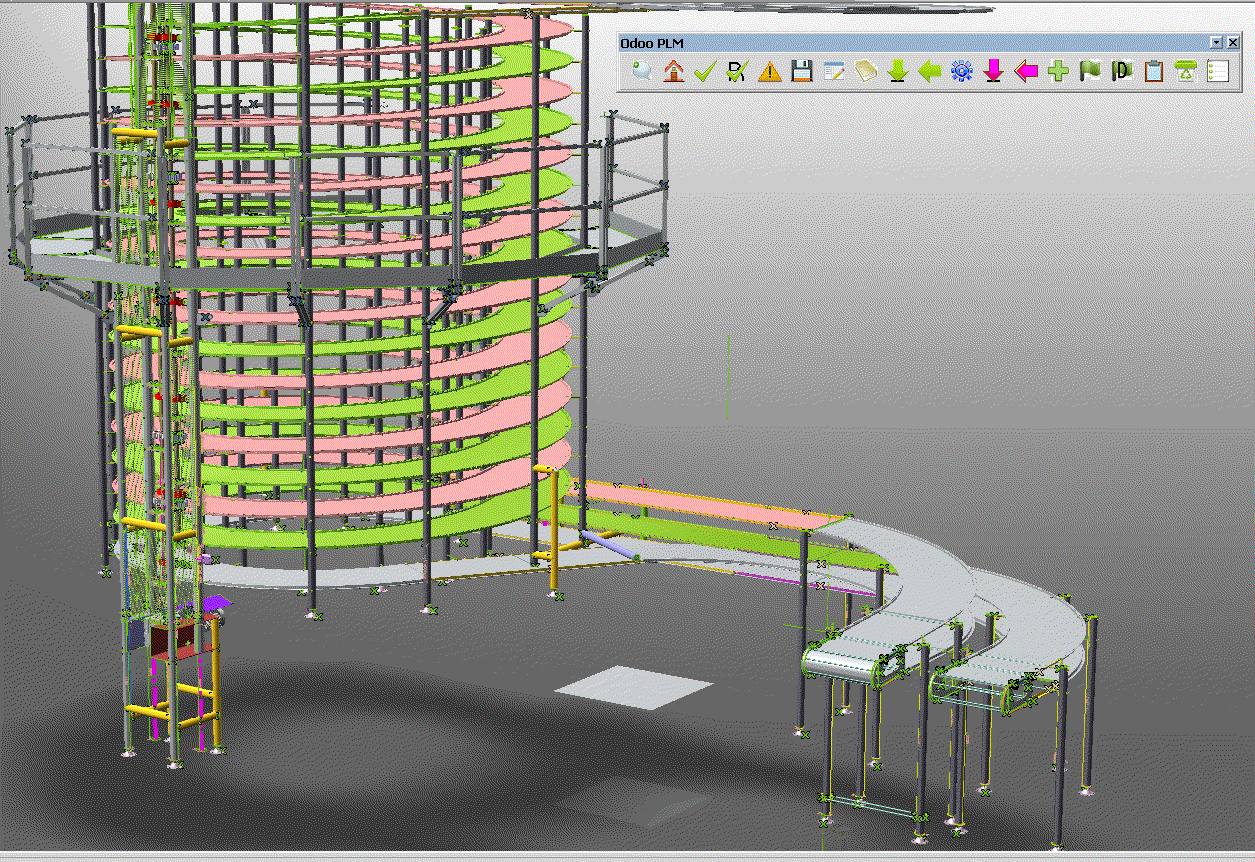 Client Activation
once and forever
Remove Boring bunner for 1 user
Number of Users: 1
Professional 5
Starting package
Release of standard blocked features for 5 users
Bux Fixing : High Priority
Number of Users: up to 5
Annual OdooPLM Maintenance 5

Bugfixing service guarantee

4 hours of professional OnLine support*
Installation Client and Server**
1 Day Analysis and Customization
Remote Technical Analysis for the PLM implementation

Customization of the BOM Report

Set up of Custom Procedures
1 Day Remote Standard Training

OnLine Training and assistance for the usage of OdooPLM (with tokens of 2 hours each)
*with tokens of 30 minutes each
**in case of a brand new Odoo installation
Professional 10
Starting package
Release of standard blocked features for 10 users
Bux Fixing : Upper Priority
Number of Users: up to 10
Annual OdooPLM Maintenance 10
Bugfixing service guarantee
8 hours of professional OnLine support*

Installation Client and Server**

1 Day Analysis and Customization

Remote Technical Analysis for the PLM implementation

Customization of the BOM Report

Set up of Custom Procedures

2 Days Remote Standard Training
OnLine Training and assistance for the usage of Odoo (with tokens of 2 hours each)
1 Day Remote Training on the job
OnLine Training and assistance for the usage of Odoo: applied on the customer's job
(with tokens of 2 hours each)
*with tokens of 30 minutes each
**in case of a brand new Odoo installation