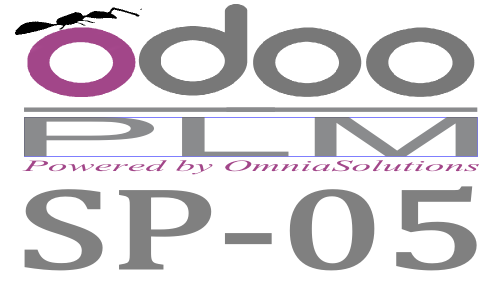 OdooPLM-SP5
---
OdooPLM STARTING PACKAGE 5

For up to 5 users

FEATURES AVAILABLE:

4 hour Installation Client and Server
(in case of a brand new Odoo installation)

1 Day Analysis and Customization
Remote Technical Analysis for the PLM inplementation,
customization of the BOM Report and CustomProcedures

1 session Remote Standard Training
​OnLine Training and assistance for the usage of OdooPLM
(with 1 token of 1 hour)

1 session Remote Training on the job
OnLine Training and assistance for the usage of OdooPLM
applied on the customer's job
(with 1 token of 1 hour)
---
OdooPLM starting package 5
up to 5 users
Features available
Installation Client and Server
(in case of a brand new Odoo installation)
1 Day Analysis and Customization
Remote Technical Analysis for the PLM inplementation,
customization of the BOM Report and CustomProcedures
2 sessions Remote Standard Training
​OnLine Training and assistance for the usage of OdooPLM
(with tokens of 1 hour)
2 sessions Remote Training on the job
OnLine Training and assistance for the usage of OdooPLM
applied on the customer's job
(with tokens of 1 hour)
Annual OdooPLM Maintenance 5
12 MONTHS Bugfixing service Guarantee 
REMOTE TECHNICAL SUPPORT
for any functional information and support
 5 OdooPLM ACTIVATION CODES INCLUDED
Note
1. The above mentioned time for the Installation Client and Server is suitable only for brand
new installations. In case of a database already in use, it would require a remote analysis
and a customized quotation.
2. All services are to be used within 12 months from the date of acceptance.
3. Each day includes up to 8 working hours
4. Quotes are in EURO
5.VAT are not applicable for Intercommunity transactions. In case of Italy, 22% VAT is to be
added.
---